hen your business computer or network falls over you start losing money.
Fast.
We understand that. That's why we
come to you
when you have computer problems. And that's why we work hard to fix those problems for you as fast as we can.
Thunderbolt Technologies provide on-site emergency computer support for your business anywhere in Toowoomba, the Darling Downs, the South Burnett or the Sunshine Coast. 24 hours a day. 7 days a week. For single computers or
Microsoft Windows networks.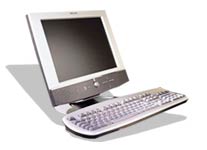 We also provide services which help prevent problems before they occur (such as PC and network tune-ups and remote network administration).
And services which help you get your business back on its feet fast if a total disaster happens (such as off-site data back-ups).....